Cyclone Separator Sand Washer For Watering Sand
At present, the sand washing equipment in the international market is diversified and large-scale. The sand washing equipment has developed from single washing to washing dehydration. In order to improve the utilization rate of resources, it is further developed into washing recovery dehydration. The hydrocyclone sand washing machine  produced by LDHB has brought more convenient and efficient multi-functional sand washing equipment.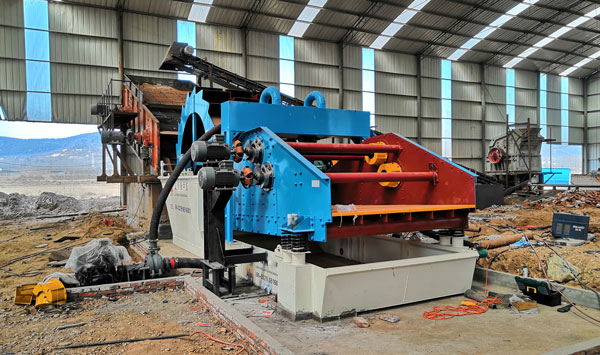 LDHB sand washing and recovery machine has both screening and recycling functions. It is widely used in sand and gravel field, mine, building materials, transportation, chemical industry, water conservancy and hydropower, concrete mixing station and other industries.
After being treated by LDHB sand washing and recovery machine, the technical indexes can be reached as follows:
The mud content of finished sand is less than 3%, which meets the requirement of sand aggregate for concrete.
The moisture content of dehydrated sand is 17-24%, and there is no open water, so it can be directly loaded and transported out.
The recovery rate of 100 ~ + 200 mesh fine sand can reach 70-90%, which can effectively improve the utilization rate of resources.
LDHB sand washing and recovery machine integrates sand washing, fine sand dehydration and recovery. The machine skillfully connects the fine sand recovery machine with the sand washing machine, with reasonable structure, small occupation area and lower investment cost than the two sets of equipment. It is the best choice for sand washing process in Sri Lanka sand and stone industry.